ABOUT US
Guest Reviews In the News
Check Availability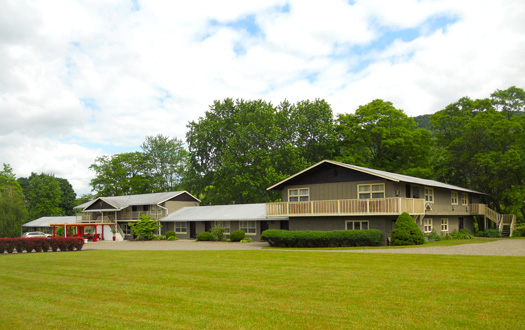 The Vinehurst Inn & Suites
Guest Reviews
Gracious Hosts
Michael G (September 2022)
"The owners were gracious, accommodating hosts. The breakfast was very good as was the price of the room. Also, we had a relaxing time in the evening sitting by the gas firepits. The rooms were clean and the bed was comfortable. It is a great location near town, restaurants and wineries. Also, the owners sent us to some great local restaurants on the water."
Vinehurst is a wonderful inn with so much to do nearby!
Julie B (August 2022)
"We had such an enjoyable stay at Vinehurst Inn and Suites! Neeta and her husband are fabulous owners that go out of their way to make sure all of their guest's stays are enjoyable and comfortable. We are used to soft pillows, so we asked if they might have any. Neeta gladly found two and brought them up to our room. We stayed in a queen jacuzzi suite and the jacuzzi was wonderful! The showers were nice and hot, and there was a small fridge and microwave in the room for our convenience. We enjoyed the fresh fruit, bagels, cereal, hard boiled eggs, muffins and coffee and tea for breakfast each morning. Neeta was just around the corner if anything was needed. And her husband is making some wonderful updates to rooms at the inn. We enjoyed the Glenn Curtiss museum, kayaking on Keuka Lake, the shops and restaurants in the square of Hammondsport, shopping at the Windmill and Oak Hill Farms, and a delicious dinner looking out on the water at the Switz Inn. Vinehurst is a wonderful inn with so much to do nearby!"
Comfortable rooms, reasonable prices, wonderful hosts
Karen C (August 2022)
Spent a night here on the way to Niagara Falls. I have allergies to fragrances, and forgot to mention it when booking our room. The room assigned to us had an obvious perfumed scent, so I asked if the window could be opened. It could not be done, so the owner immediately found us a different room with minimal fragrance, and called her husband to insert a screen and open a window to allow cross ventilation. What amazing customer service... and the courtesy and kindness of these hosts continued to the continental breakfast and suggestions for the next leg of our trip. Would definitely stay here again!
Comfy and nice people
MB Baltimore (June 2022)
This place is not fancy, but it's comfortable, and reasonable, and in a good location for us. Our room was very large and clean, with comfortable beds, soft sheets (not the normal scratchy of inexpensive places, which was nice), soft towels, and a good shower. The room had a microwave and a mini-fridge, which was super helpful. They served a decent breakfast--not just junk food--and had decent coffee. The people who run the Vinehurst are really nice. We arrived much later than we anticipated, but kept in touch with the owner, who very kindly waited for us and was really nice about it.
Please visit the following websites to read additional reviews from our guests.