ABOUT US
Guest Reviews In the News Newsletter
Check Availability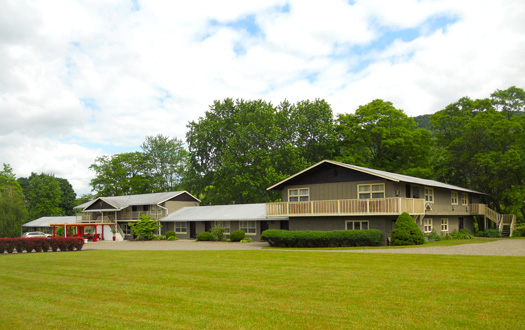 The Vinehurst Inn & Suites
Guest Reviews
Very Accomodating and Welcoming - by helenebreen on TripAdvisor
"We chose the Vinnehurst Inn and Suites based on the reviews. It was very clean and nicely decorated. We were very close to all of the local attractions and restaurants. The Oliver's have done a great job breathing new life into the inn. Veterans and military are given a wonderful discount because this is a veteran owned establishment. So don't forget your ID. We had a wonderful time and look forward to returning. - The Breens from the Poconos"
---
Excellent stay, Excellent hotel. - by Bryan S. on TripAdvisor
"My significant other and I were staying in the Hammondsport area for a weekend event. We wanted to enjoy a little Western, NY culture. So we decided to stay at the Vinehurst Inn. On our arrival we met a friendly staff, who happened to be the new owners. The Oliver's are an extremely nice family. They gave us a lot of good information about the area and the hotel's history. Room was nice and clean, bed was amazing, and bathroom was a good size. We didn't make the breakfast due to our early morning departure. I definitely plan to stay again, and will HIGHLY recommend too others."
---
Surprise!! It's Great!! - by margaret891 on TripAdvisor
"I gotta tell you that we were very skeptical to stay here, because it was the only place in town that we found that wasn't sold out--so we had no choice. When we arrived, the owner's Mother was outside gardening and we thought, hmmmm, maybe it's not so bad. She greated us and made us feel at home. The receptionist was just as friendly and gave us great suggestions of places to eat. The room was clean and comfortable. The towels were nice, the shower could have been better with regards to pressure and getting the temp. consistant. The next morning the owner gave us directions for an awsome bike ride--better service than a concierge at a 5 star hotel!! And by the way, the coffee is great--locals go all over the world to find their beans--we'll be back!"
---
We'll Be Back - by Tipsy679 on TripAdvisor
"While in town for a wedding, my husband and I had the opportunity to stay at the Vinehurst, and we are certainly glad we did! The Vinehurst was a refreshing change of pace from the chain hotels that we typically stay in when travelling.
First and foremost, the staff was wonderful! Everyone was very friendly and helpful, making sure that our needs were met and that our stay was everything we expected it to be. When asking for suggestions about what to do in the area, they tried to get a feel for what would be a good match for us—there was no standard answer; they really wanted to make sure we would enjoy what the area had to offer us.
Next, the accommodations: Our room was clean and cozy. The A/C was cold; the water was hot. We slept in a comfortable bed in a tastefully decorated room. We were fortunate to have a room with a balcony, which provided us with a nice view of the valley and rolling hills surrounding us (as well as the beautifully landscaped grounds). It was a relaxing place to start the morning while my husband enjoyed his coffee and I devoured my blueberry muffin. We found the hotel to be conveniently located to both Bath and Hammondsport, and of course, several local wineries and breweries!
Finally, this hotel is under new management, and we understand that this is a huge venture for the owners! We'd like to thank the Oliver Family and staff for all they have done to resurrect the Vinehurst. They have put a lot into it, and it really shows. We look forward to staying with them again and will definitely recommend them to friends and family travelling to the area!"